Visual advertising manufacturer "Kvikworks" got order to make 6 olympic torches for 6 major Latvian cities. This is the sketch they were provided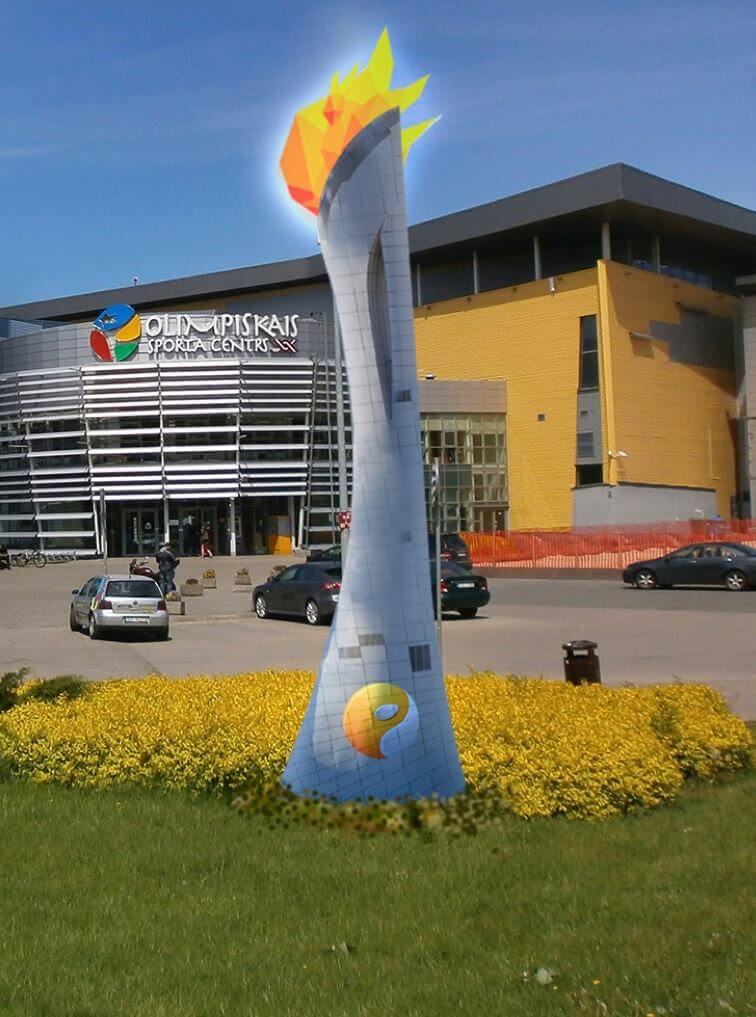 As company usually makes extracted logos and typography from 2D vector designs, they needed someone to help with such 3D shaped and curved design. I was asked to make real scale 3d model and make optimized shape with sharp edges.
I should also make model and drawings for a framework on which metallic shell will be welded on and models of the flames. I also made special texture for flames.
And that's how result looks like.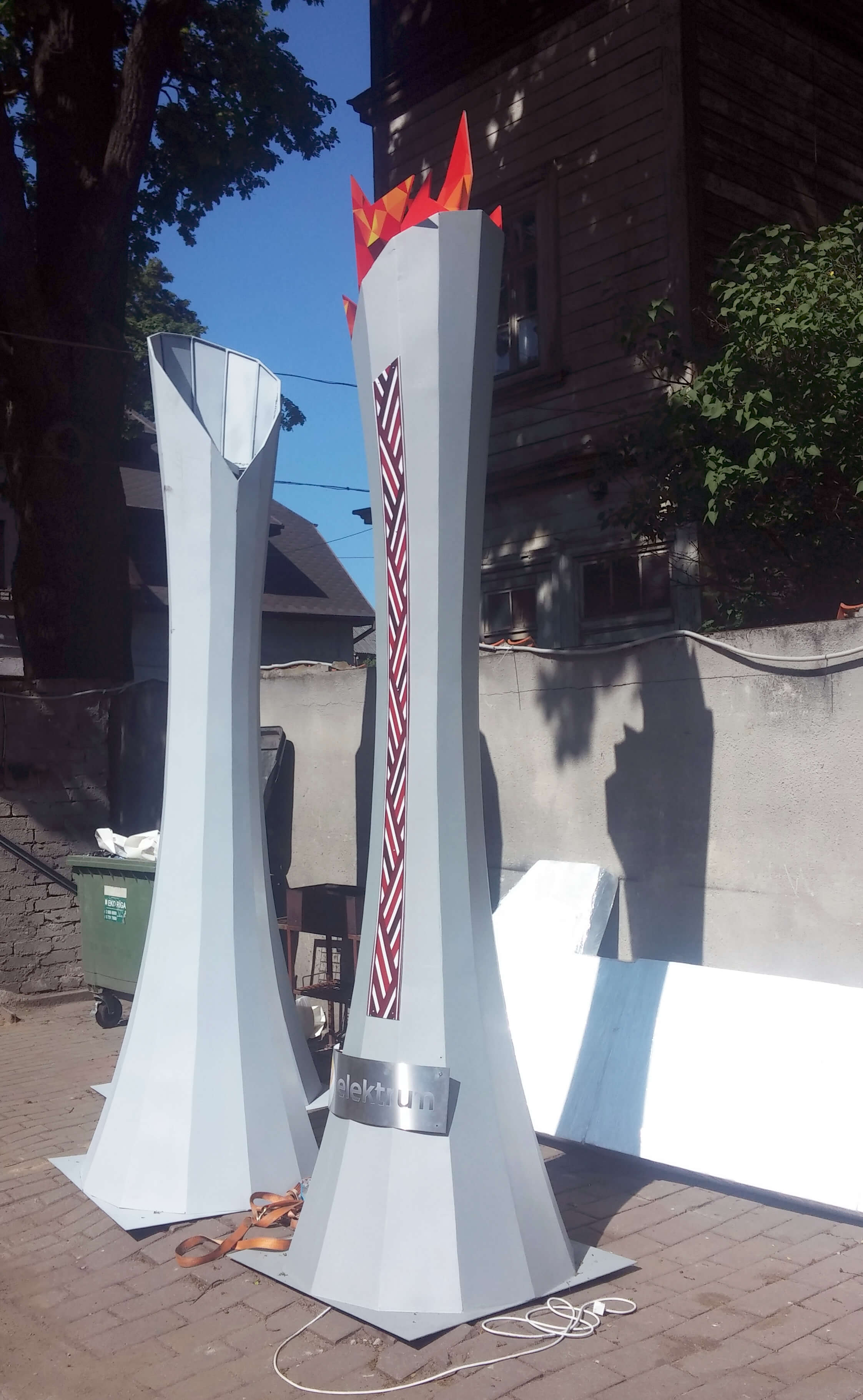 Always awesome feeling to see designed and modelled object in real world.
And here some article about first installed torch in city of Ventspils.